We found a few english children's books that you migth be interested in (french books are on the FR page of the website). We always recommend that you read the books before giving it to the children. In our opinion, some books present a more narrow understanding of the complex causes of incarceration than others, and they can sometimes convey messages to children that we don't approve. We encourage readers to form their own opinion and share them with us.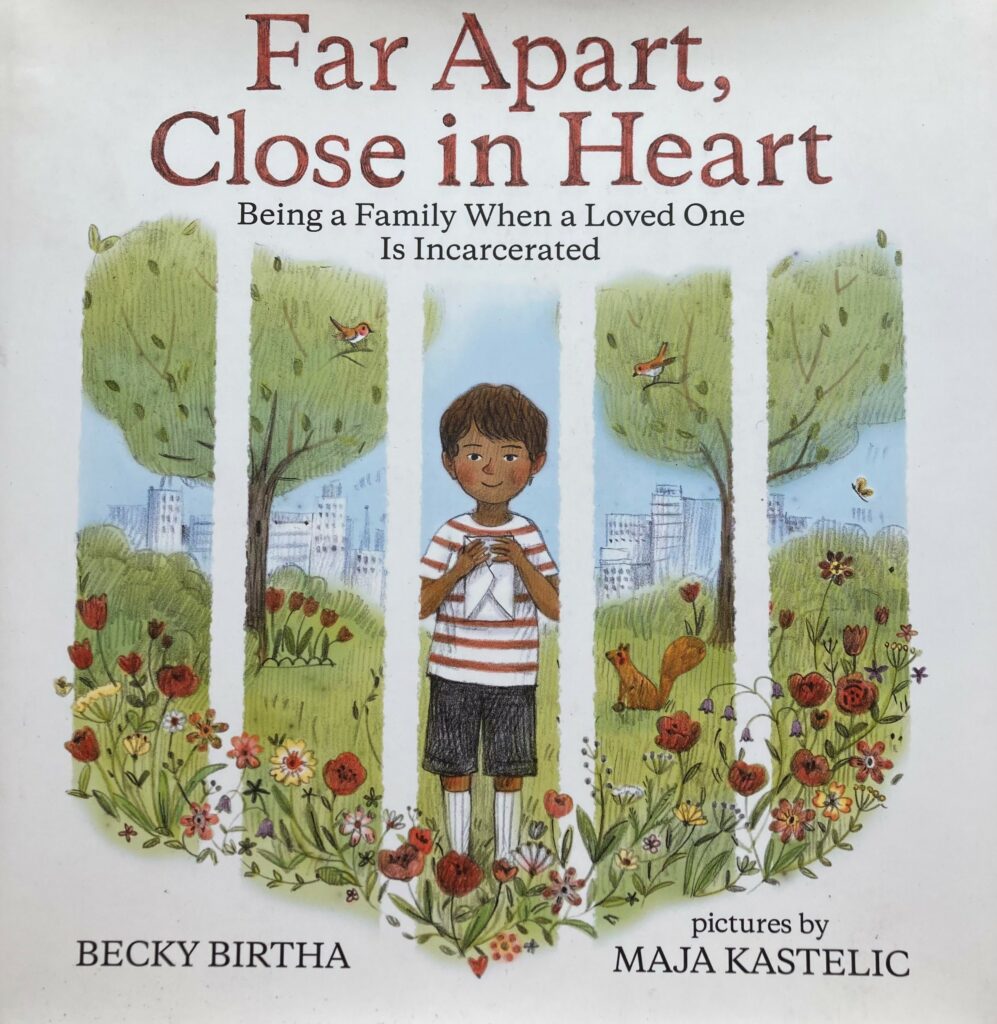 Birtha, B. (2018). Far Apart, Close in Heart. United States: Albert Whitman & Co. ISBN: 9780807512753
"Children can experience many emotions when a parent is in jail or prison. They may be angry, sad, lonely, or scared. Sometimes friends act differently toward them. Sometimes the children begin acting differently too. In this important book, young readers will learn that even when it feels like nothing can get better again, there are ways they can improve their circumstances. Sending letters, talking to a trusted grown-up about their feelings, and even visiting a parent in jail or prison can help keep a parent close in their hearts. Use this title as a helpful tool to start a conversation with any child in this situation and to remind them they are not alone." (Publisher: https://www.albertwhitman.com/book/far-apart-close-heart/)
Sandy's opinion: I really like the diversity of stories presented in this picture book. It shows the range of emotions toward the incarcerated parent and the family but it also showcases the multiples realities of the children (having contact or not, being in foster care, being supported or rejected…). There is also tips for parents and educators.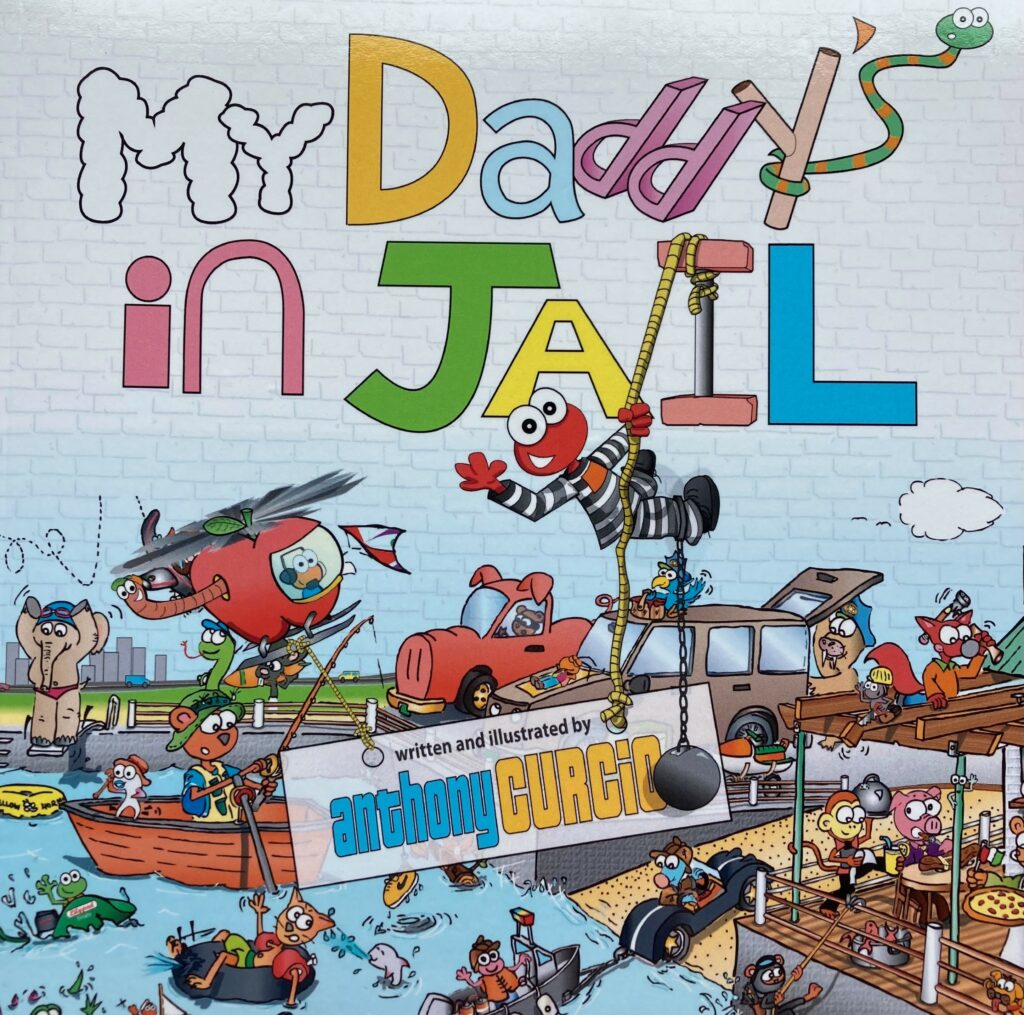 Curcio, A. (2015). My Daddy's in Jail. ICG Books. ISBN: 878-0-692-47043-5.
Aislinn's opinion: Unlike most other children's books on this topic, this story is written by a former prisoner and aims to show children what their parent's day-to-day reality on the inside is like. The realities of prison life in Canada and the US are adequately depicted as the prison in the story is characterized by unsanitary conditions and overcrowding. However, while the book depicts the realities of prison life, it presents an overly hopeful message about release and re-entry that risks failing to manage children's expectations about the barriers their family may face upon their parent's release. Caregivers, social workers, or educators who read this book with children should be mindful about furthering this discussion to avoid presenting children with a false sense of hope if their parent struggles to secure employment, housing, and/or if they live with mental illness or addiction.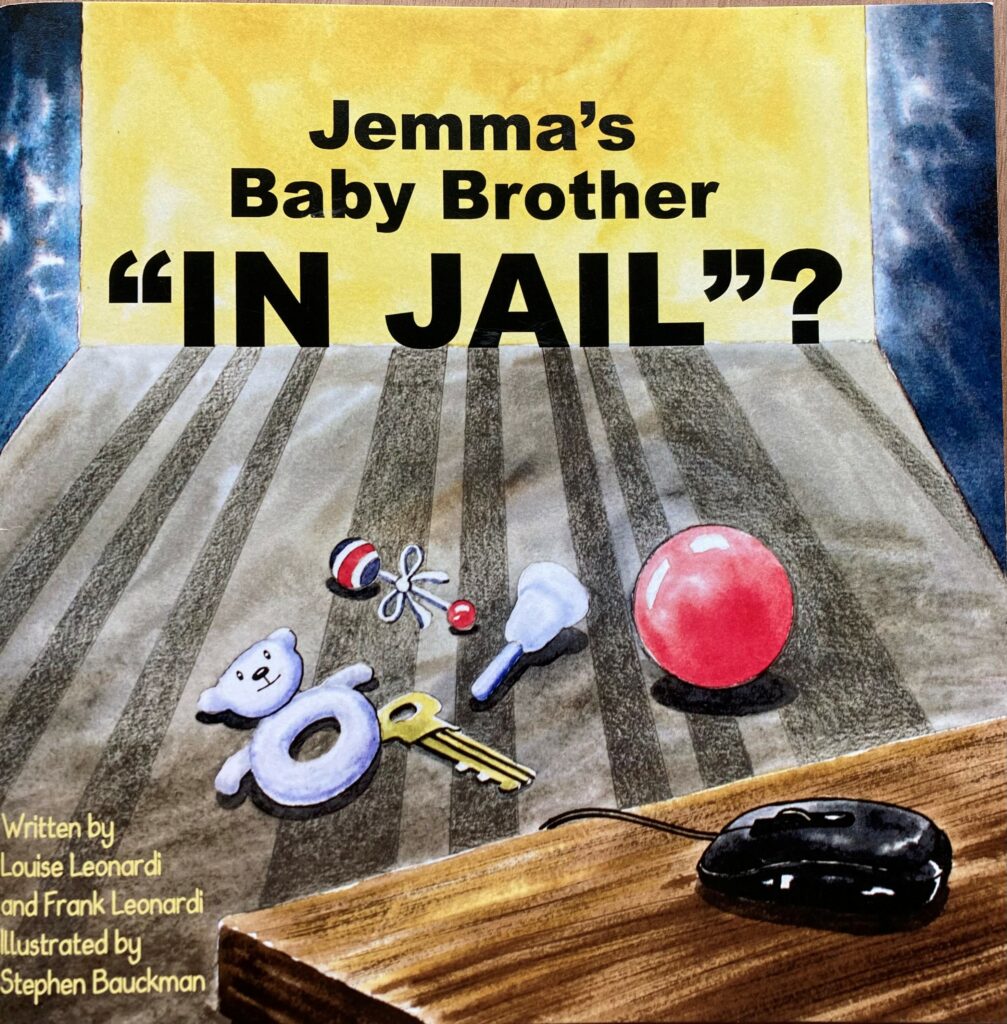 Leonardi, L. et Leonardi, F. (2018). Jemma's Baby Brother « In Jail »? Canadian Families and Corrections Network ISBN: 978-1-988341-04-0. 🇨🇦
Sandy's opinion: This book addresses the unique situation of a young girl whose mother is incarcerated and whom she only "sees" via video conference. Jemma learns that her mother had a baby who is in prison with her as part of a mother-child program. I particularly appreciated that the book honestly presents the rejection and stigma that many loved ones of incarcerated people experience (Jemma loses a friend and her grandmother talks about friends who have turned their backs on her).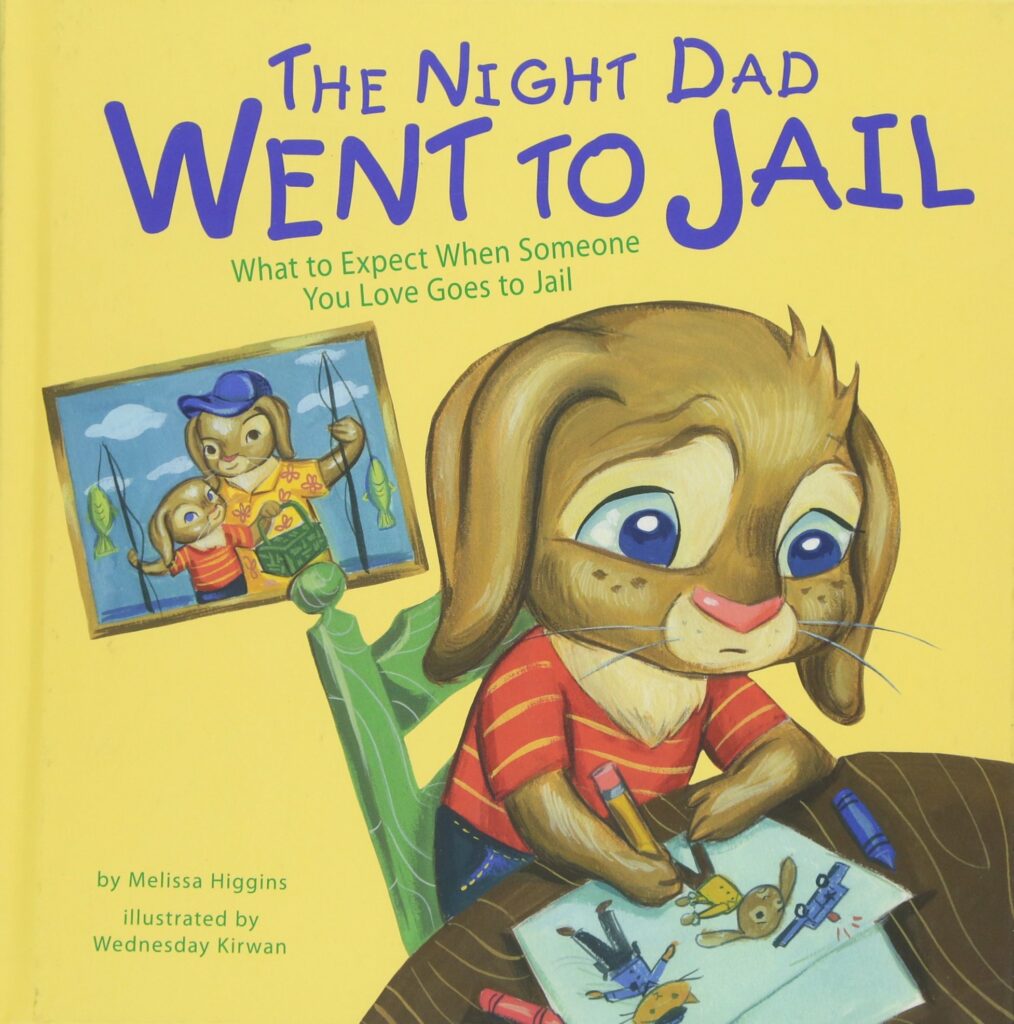 Higgins, M. (2011). The Night Dad Went to Jail: What to Expect When Someone You Love Does to Jail (W. Kirwan, Illus.). Picture Window Books. ISBN 1404866795.
Aislinn's opinion: This story centres the experience of a young rabbit named Sketch whose parent is arrested in front of them. Using text and child-friendly drawings, the story explores Sketch's feelings of anger, loss, shame, and confusion related to his dad's arrest and as he is bullied by classmates. The book provides footnotes that explain the legal process in simple terms for children to understand. It also includes a helpful glossary of terms related to the criminal justice system and directs readers to further resources that may help them cope. This story offers caregivers, educators, or social workers a good starting point for discussion with child readers. It sends a hopeful message about forgiveness and reminds readers how important it is for children to receive a wide range of support in these circumstances.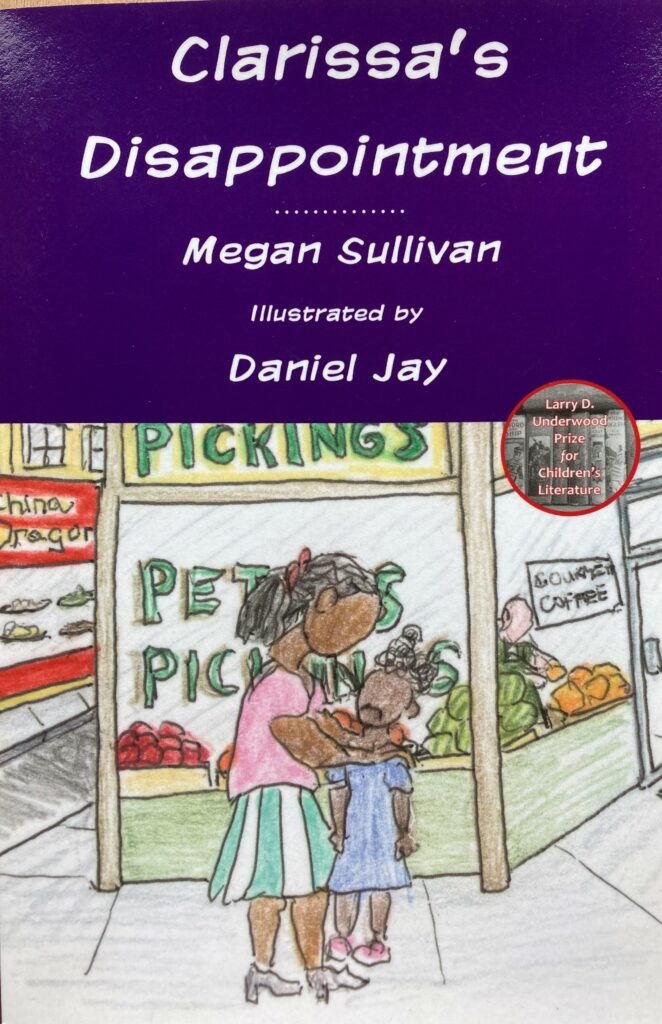 Sullivan, M. (2017). Clarissa's Disappointment: And Resources for Families, Teachers and Counselors of Children of Incarcerated Parents. Twelve Winters Press. ISBN: 878-0-9861597-5-6.
"Clarissa Pettaway has waited five years for her father to come home from prison. When the day finally arrives, her mother makes a special dinner, and her father calls her his favorite names: Oh, Clarissa, Sissy, Sassafrass Girl, I'm never gonna leave you again. Soon, however, Clarissa discovers it isn't all that easy for people who have been incarcerated to rejoin their families and reenter society. Clarissa has to learn to cope with the reality of her father being out of prison, and all of the confusing, conflicting emotions it creates in her. Two books in one, Clarissa's Disappointment combines a moving children's story with resources to assist the families, teachers and counselors of children of incarcerated parents. The author, Megan Sullivan, is an associate professor at Boston University who specializes in helping children with incarcerated parents. Her own father was incarcerated when she was 10 years old." (Goodreads: https://www.goodreads.com/book/show/34274366-clarissa-s-disappointment) .
Sandy's opinion: I found that this is a very unique book (93 pages in dyslexie font) addressing the challenges of reentry for both the parent (struggling with job search and alcool) and the child (conflicting emotions about the dad's return). The core message is about finding support not only as an individual but also as a family. The ressource section at the end is rich, complete and, in my opinion, very useful for parents and educators.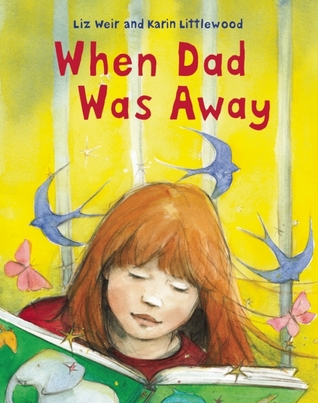 Weir, L. (2013). When Dad Was Away (K. Littlewood, Illus.). Frances Lincoln Children's Books. ISBN 1845079132
Aislinn's opinion: When Dad Was Away shares the story of a young girl, Milly, who feels angry and confused about her father's incarceration. She experiences guilt and wonders if it is somehow her fault that her father has gone away. She visits her father in prison and, in the end, experiences joy and relief as she is reunited with her father upon his release. This story shows children that visits can be a positive experience and creates space for dialogue on these issues. However, this story does not address the common barriers that children face when they visit their parent in prison, nor does it address the complex challenges that families often face upon their loved one's release. These points should be elaborated upon by caregivers, social workers, or educators who use this book to foster discussion with children.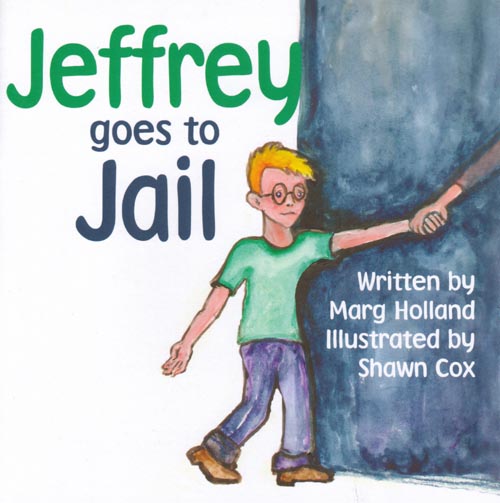 Holland, M et Cox, S. (2009). Jeffrey Goes to Jail. Canadian Families and Corrections Network. ISBN: 978-0-98-12232-1-6. 🇨🇦
Sandy's opinion: In this book, we accompany Julien, a boy who visits his father in prison. The various steps (entrance, drug detection device, dogs, etc.) are told by Julien in a simple and accessible language.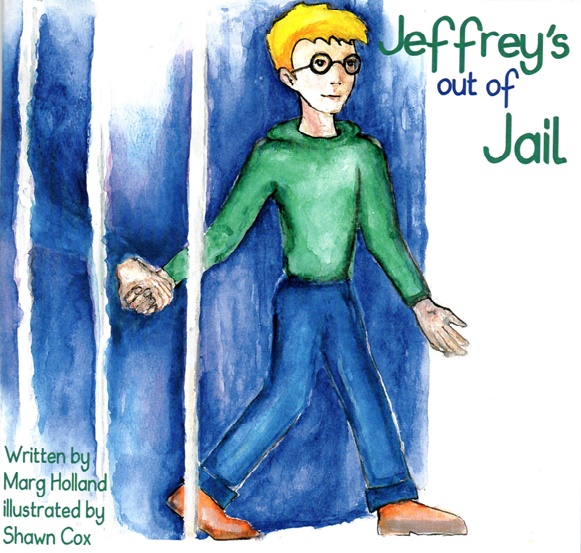 Holland, M et Cox, S. (2017). Jeffrey's Out of Jail. Canadian Families and Corrections Network. ISBN: 978-1-988341-01-9. 🇨🇦
Sandy's opinion: In this book, we meet again Julien 3 years later. He has made friends who also have a parent in prison and his father is now in a halfway house. Julien must then move and change schools. I appreciated the authors' frank approach to the challenges of a family overcoming disagreements and learning to live together again. There is a strong emphasis on the need to build relationships with other children of incarcerated people.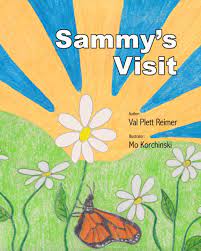 Reimer, V. P. (2017). Sammy's Visit (M. Korchinski, Illus.). Blurb. ISBN 9780995020511
Aislinn's opinion: Sammy's visit details the challenges that Sammy faces while her mother is incarcerated, including feeling lonely and not wanting to visit her mother in prison. Despite Sammy's resistance to visiting her mother, the story shows how visits can benefit the child and the parent. The story also highlights the experience of living with a grandparent during the incarcerated parent's absence. This book was used for educational research and appears in the author's master's thesis and other research publications. It is a good resource for highlighting instances when children may not want to visit their incarcerated parent and caregivers or social workers may find this plot line a useful starting point for discussion with anxious, fearful, or resistant children.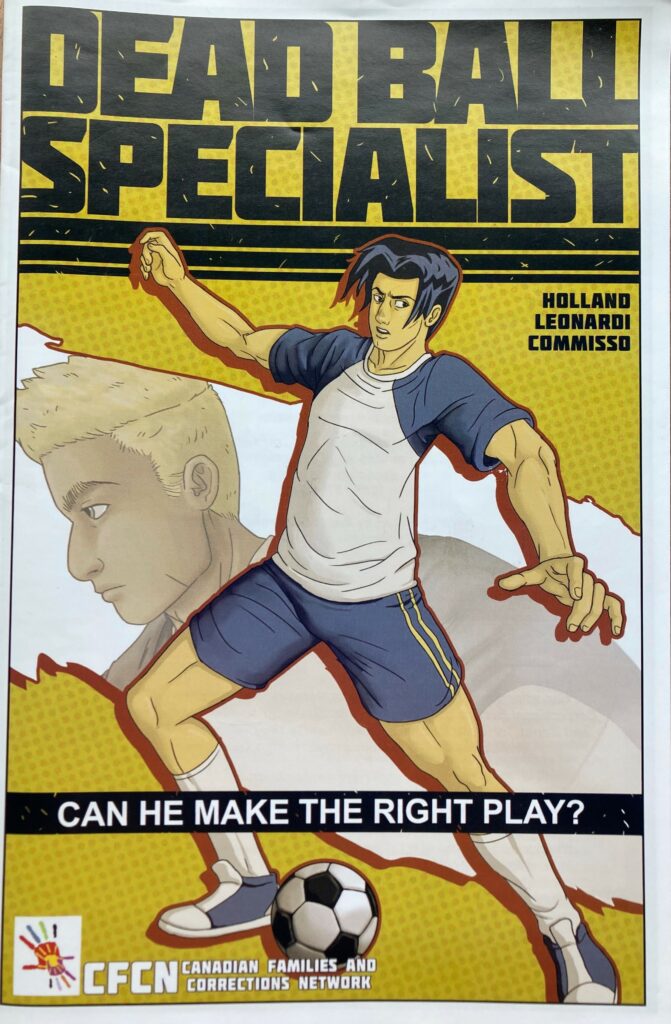 Holland,M., Leonardi, L. et Commisso, R. (2018). Dead Ball Specialist. Canadian Families and Corrections Network. ISBN: 9978-1-988341-20-0. 🇨🇦
Sandy's opinion: This comic book is aimed at teens. The main character is a newcomer to Canada who, after overcoming the challenges of integrating and learning English, has to deal with his father's incarceration. Although fortunately his new friends don't turn their backs on him, he has to deal with a lot of difficult emotions. While I enjoyed this book, I did wonder a lot about possible misinterpretations by young readers on the complex links between immigration, crime and discrimination. As a bonus, there is an explanatory glossary of the various actors and components of the correctional process, a search and find game of prohibited objects in prison and other activities to fill in as you go.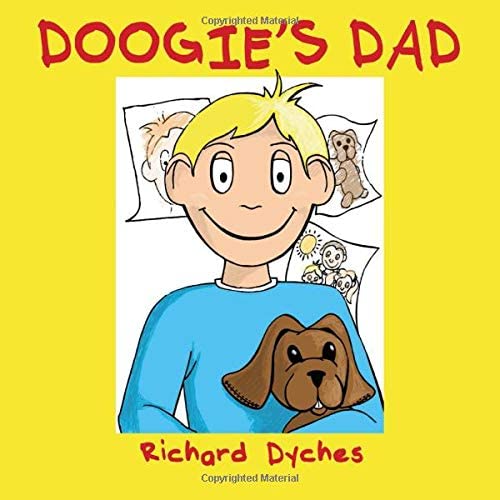 Dyches, R. (2011). Doogie's Dad (E. Garcia, Illus.). Family Bridge Network. ISBN 0982920318
Aislinn's opinion: From Doogie's perspective, this story explores Doogie's feelings of loss, fear, and frustration related to his dad's imprisonment. Many aspects of story remain ambiguous which increase the chances children can identify with Doogie's situation, although this story can be enhanced with discussion that relates to the specific factors that shape how families experience criminalization and imprisonment, such as poverty and racialization. It can also be enhanced by expanding in discussion with child readers on the fears that they may have related to visiting an imprisoned parent.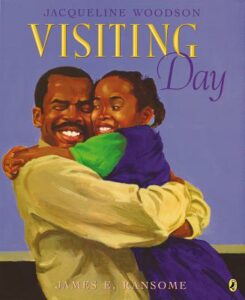 Woodson, J. (2015). Visiting Day. United States: Scholastic Press. ISBN: 9780147516084, 0147516080
Award winning author Jacqueline Woodson (https://jacquelinewoodson.com/product/visiting-day/) has written picture book about a little girl who looks forward to the day she gets to go visit her father. "Only on visiting day is there chicken frying in the kitchen at 6 a.m. And Grandma in her Sunday dress, humming soft and low… As the little girl and her grandmother get ready for visiting day, her father, who adores her, is getting ready, too. The community of families who take the long bus ride upstate to visit loved ones share hope and give comfort to each other. Love knows no boundaries. Here is a story of strong families who understand the meaning of unconditional love" (Goodreads: https://www.goodreads.com/en/book/show/272373)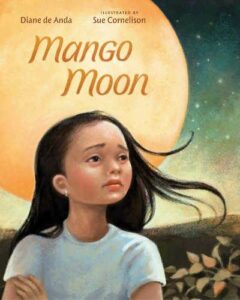 de Anda, D. (2019). Mango Moon. Albert Whitman & Co. ISBN:9780807549575
"When a father is taken away from his family and facing deportation, his children are left to grieve and wonder about what comes next. Maricela, Manuel, and their mother face the many challenges of having their lives completely changed by the absence of their father and husband. Their day-to-day norm now includes moving to a new house, missed soccer games and birthday parties, and emptiness. Though Mango Moon shows what life is like from a child's perspective when a parent is deported, Maricela learns that her love for her father continues on even though he's no longer part of her daily life." (Good reads: https://www.goodreads.com/en/book/show/41219449)
More on the author, Diane de Anda: https://www.albertwhitman.com/author/dianedeanda/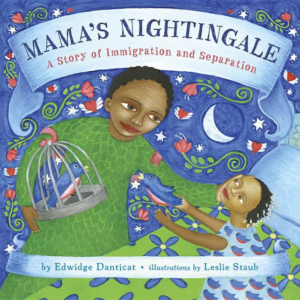 Danticat, E. (2015). Mama's Nightingale: A Story of Immigration and Separation. United States: Penguin Young Readers Group. ISBN 9780525428091
"A touching tale of parent-child separation and immigration, from a National Book Award finalist. After Saya's mother is sent to an immigration detention center, Saya finds comfort in listening to her mother's warm greeting on their answering machine. To ease the distance between them while she's in jail, Mama begins sending Saya bedtime stories inspired by Haitian folklore on cassette tape. Moved by her mother's tales and her father's attempts to reunite their family, Saya writes a story of her own—one that just might bring her mother home for good. With stirring illustrations, this tender tale shows the human side of immigration and imprisonment—and shows how every child has the power to make a difference." (Penguin Young Readers Group: https://www.penguinrandomhouse.com/books/317418/mamas-nightingale-by-edwidge-danticat-illustrated-by-leslie-staub/ ). More on the author, Edwidge Danticat: https://www.penguinrandomhouse.com/authors/6387/edwidge-danticat/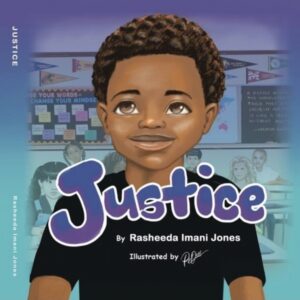 Jones, R. I. (2022). Justice. BookBaby. ISBN: 1737298902, 9781737298908
"Justice is a young boy who struggles with expressing his feelings about his father's incarceration until one meaningful visit with his dad helps him to develop enough courage to finally share the truth with his classmates. After discovering that he is not alone, he uses his experience to help his peers cope and normalize speaking out when in need of help." (Goodreads: https://www.goodreads.com/book/show/60063601-justice). More on the author, Rasheeda Imani Jones: https://store.bookbaby.com/profile/Justice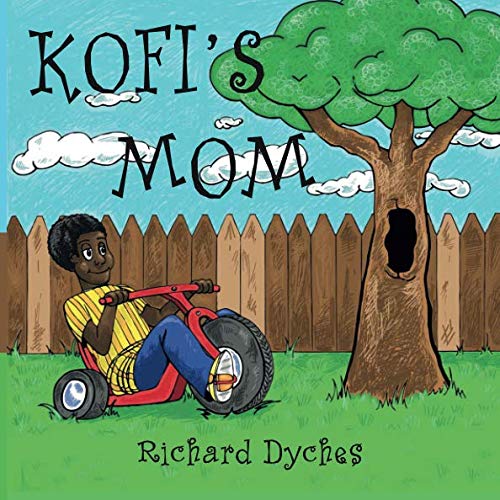 Dyches, R. (2011). Kofi's Mom (E. Garcia, Illus.). Family Bridge Network. ISBN 0982920326.
Aislinn's opinion: Kofi's Mom tells the story of a young Black boy whose mother is in prison. It explores his feelings of loss and confusion and highlights how confiding in a trustworthy friend helps Kofi cope. Like Doogie's Dad, some aspects of the story remain ambiguous, such as who's Kofi's caregiver while his mom is imprisoned. The story should also be supplemented with a meaningful discussion of how factors such as race and class can impact a child and their family's access to resources to support them, along with noting how many children tend to enter foster care or live with extended relatives while their parent is incarcerated.